Business Italian
This course caters for people who need to use Italian at work. The objective is to develop effective communication skills at work and in business, both spoken and written.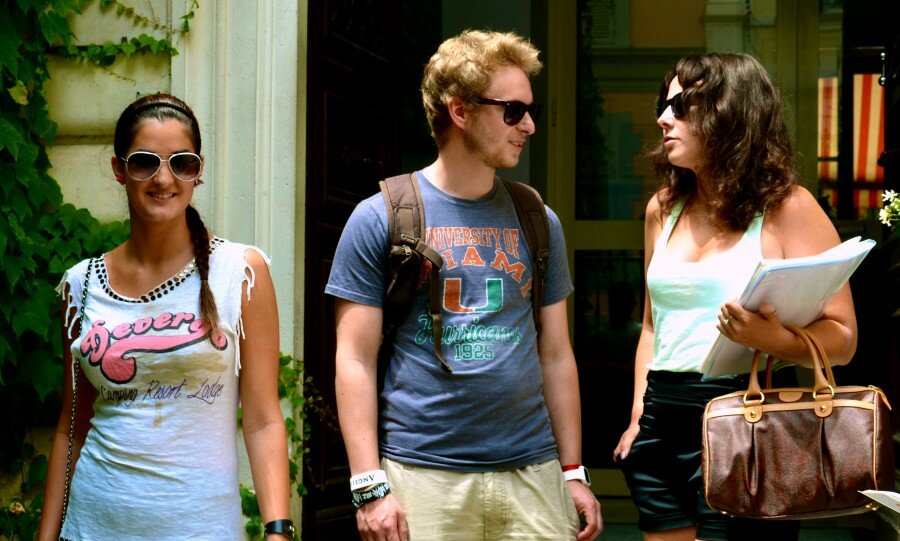 Our price promise
If you find this course cheaper elsewhere, we will match the price and give you a £50 voucher when you book*.
*Applies only to like-for-like dates at the same school on the same course for the same duration.
Study
Minimum entry requirements
Course format
Length of study

:

2 weeks

Lessons per week

:

15

Maximum class size

:

12

Typical student age

:

19-25

Typical student mix

:

45% Asian, 22% European, 33% Middle Eastern
Dates and fees
Compulsory fees

Our admin fee

:

49

EUR

Enrolment fee

:

75.00

EUR

Other expenses

:
Course overview
This course is tailor-made to the specific needs of the participants. The grammar and vocabulary typical of commercial Italian- telephone conversations, company presentations, negotiations and sales, business meetings, formal letters, reports, emails and faxes- are practised and analysed.
Course detail
Our business Italian language course will provide you with the ability to:
Interact more confidently when visiting Italian-speaking regions or dealing with Italian speakers
Strengthen relationships with Italian-speaking colleagues and clients through a show of interest in the Italian language and culture
Demonstrate goodwill and facilitate international communication at both a personal and organisational level
Teaching method
As our teachers are trained in innovative teaching methods you may find that the lessons have certain characteristics you are not familiar with. Sometimes the class seems more like a theatrical company rehearsing for a performance: at other times you find yourself at a party or involved in games where team spirit is of paramount importance. All this does not however exclude quieter moments where the emphasis is on the more traditional aspects of language learning. In each phase of the lesson and during each activity the teacher selects those elements which positively exploit the character and the personality of each individual student so as to maximise his or her potential learning ability.
Book a place
or
Ask a question
Accredited by these organisations
:
ICEF
,
English UK