Certificate of English-Standard
The Certificate of English course in Sydney, Australia aims to improve your general English by focusing the key skills of speaking, reading, writing and listening. If you are not sure what your level of English is, try this online test for a better idea.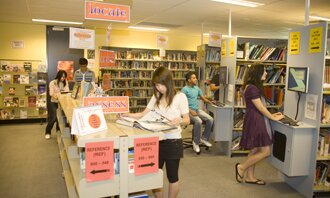 Our price promise
If you find this course cheaper elsewhere, we will match the price and give you a £50 voucher when you book*.
*Applies only to like-for-like dates at the same school on the same course for the same duration.
Study
Minimum entry requirements
Course format
Length of study

:

From 2 weeks

Lessons per week

:

20

Maximum class size

:

15

Typical student age

:

17- 40

Typical student mix

:

30% Asian, 20% Far Eastern, 12% Japanese, 24% European, 14% Middle Eastern
Dates and fees
Course starts each

Mon, excluding weeks that include Christmas, New Year

Tuition fees

:

From

774.00

AUD

Tuition length options

2 weeks

:

774.00

AUD

3 weeks

:

1161.00

AUD

4 weeks

:

1548.00

AUD

5 weeks

:

1935.00

AUD

6 weeks

:

2322.00

AUD

7 weeks

:

2660.00

AUD

8 weeks

:

3040.00

AUD

9 weeks

:

3420.00

AUD

10 weeks

:

3800.00

AUD

11 weeks

:

4180.00

AUD

12 weeks

:

4440.00

AUD

Compulsory fees

Our admin fee

:

49

AUD

Enrolment fee

:

230.00

AUD

Other expenses

:
Course content
This course is a really great way to learn English and you can join the Certificate of English course on any Monday. You can choose whether to study on a part time or a full time basis and you can add different modules as you go along.
Following the entrance test, you'll be placed into a class with other students at your level. Study for as long or as short as you like, from two weeks upwards. The course covers all aspects of English language learning, in a fun and innovative way, using the latest language teaching techniques.
This is a very flexible course and Embassy promise that if you don't progress to the next level as indicated on your agreed progress chart, you can stay for free additional lessons until you do - so there!! What are you waiting for?!
'Easy' learning
Embassy want to be absolutely sure that you feel comfortable and happy with the learning process. To ensure that happens the learning programme has the following factors built into it:
Weekly progress tests

Additional progress reports every six weeks
Exit tests
Varied lesson formats including: guided lessons via the on-line learning portal, lectures and project work.
You can book further weeks of study at any time during your course.
What will you get out of this course?
You can be confident that you will see an improvement in your English in all areas (speaking, listening, reading and writing). The Certificate of English course is specifically designed around you and the aim is to match your goals, plans and schedule.
Equally you will have the opportunity to discover a wonderful new country and a fantastic and diversified culture.
Book a place
or
Ask a question
Accredited by these organisations
:
ICEF
,
English UK