Graduate Diploma in Informatics - Science and Engineering
Preparation for Masters degrees in areas such as Information Science, Human-Centred Systems and Software Engineering. The Graduate Diploma combines academic study, intensive English language teaching and study skills to prepare you for entry into a university masters degree.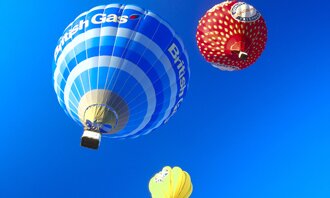 Our price promise
If you find this course cheaper elsewhere, we will match the price and give you a £50 voucher when you book*.
*Applies only to like-for-like dates at the same school on the same course for the same duration.
Study
Minimum entry requirements
Course format
Length of study

:

From 3 terms

Hours per week

:

20

Maximum class size

:

14

Typical student age

:

22- 37

Typical student mix

:

27% Far Eastern, 19% Middle Eastern, 22% Asian, 18% South American, 14% Russian
Dates and fees
Start dates

:

5 Jan 2015
21 Sep 2015
6 Jan 2016

Tuition fees

:

From

13995.00

GBP

Tuition length options

3 terms

:

13995.00

GBP

(January 2015)

3 terms

:

14695.00

GBP

(September 2015)

3 terms

:

14695.00

GBP

(January 2016)

Compulsory fees

Our admin fee

:

49

GBP

Enrolment fee

:

150.00

GBP

Textbooks

:

200.00

GBP

Laboratory fee

:

350.00

GBP

Other expenses

:
Introduction
The Graduate Diploma in Informatics - Science and Engineering combines academic study, intensive English language teaching and study skills to prepare you for entry into a university Masters degree.
Why apply for the Graduate Diploma programme?
Guaranteed university placement for all successful students
A quality-assured university programme
World-class facilities in a new Study Centre
A conditional offer of a place on a designated postgraduate degree at City University London
Intensive English tuition
Professional support and guidance with your university application
A highly supportive study environment with small classes for maximum student teacher interaction
Who should apply for the Graduate Diploma programme?
The Graduate Diploma is suitable for international students who need an introduction to the study of a subject in preparation to study it at postgraduate level, or to upgrade qualifications if you have studied a 3 year Diploma in a relevant subject.
The Graduate Diploma is also suitable for those that want to increase or update their subject knowledge or those that need to improve their English language study skills within the context of their chosen subject.
Study modules
English Language and Communication Skills
You will improve you grammar, vocabulary and pronunciation, as well as develop your academic abilities in written work, presentations and partaking in discussion.
Research Skills
This module will provide you with a basic understanding of the nature of enquiry, developing your ability to access and analyse data. A large part of the module involves analysing and interpreting existing data from various fields of research. You will also be introduced to the theoretical and practical differences between quantitative and qualitative research methods
Empirical Enquiry and Critical Thought
This module explores the relationship of theoretical models to empirical studies, the ways in which primary supporting data is collected and analysed, and the philosophical grounds of rationalism and empiricism.
Programming and Design
The aim of this module is to develop your programming skills and in particular your knowledge of C programming language to the level that will be required for Master's degree level study in the School of Engineering and Mathematical Sciences and the School of Informatics.
Study modules
Independent Project
The compulsory research project brings together the skills and understanding from other modules. The research can be based on primary or secondary research and allows you to practice core skills necessary for postgraduate level study.
Introduction to Economics, Mathematics and Statistics
The module will cover: the wider economic environment and the application of economic thinking to current issues and problems, statistical concepts and methods of data analysis and the use of statistics in quantitative research.
How will I be assessed?
Entry to all postgraduate degrees at City University London is highly competitive and students hoping to study at postgraduate level must maintain high standards throughout their Graduate Diploma programme. Whilst grades in the Graduate Diploma programme do not count towards your postgraduate degree, your performance will be used to determine whether you meet the criteria for entry to your chosen postgraduate degree programme at the University.
Assessment is both formal and informal, designed to help students build on their successes and meet requirements for entry to postgraduate study.
Assessment of English language and communication skills will be based on:
Written assignments
Oral presentations
Interviews
Written examinations.
Assessment of academic modules will be based on:
Written assignments / essays and reports
Group project work
Oral presentations
Written examinations.
Assured progression
When you complete the Graduate Diploma you will be guaranteed entry to at least one of the master's courses at City University London.
This is dependant on:
Achieving the required grades in subject modules for your intended degree
Achieving the required grades in English for Academic Purposes for your intended degree.
This course leads to the following masters degrees at City University London:
MSc Business Systems Analysis and Design
MSc e-Business Systems
MSc Electronic Publishing
MSc Information Management
MSc Information Management in the Cultural Sector
MSc Information Systems and Technology
MSc Information Science
MSc Library Science
Book a place
or
Ask a question
Accredited by these organisations
:
ICEF
,
English UK