IELTS Preparation course
Our partner school, just off London's Edgware Road, offers this excellent IELTS / CEFR exam preparation course. It is ideal for students wishing to improve their English and who want to have a recognised certificate of competency once they have completed their course.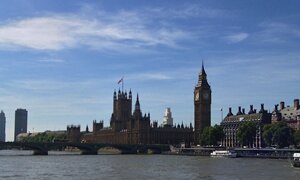 Our price promise
If you find this course cheaper elsewhere, we will match the price and give you a £50 voucher when you book*.
*Applies only to like-for-like dates at the same school on the same course for the same duration.
Study
Minimum entry requirements
Course format
Length of study

:

From 2 weeks

Lessons per week

:

20

Typical student age

:

22 - 41

Typical student mix

:

47% European, 31% Latin American, 22% Far Eastern
Dates and fees
Course starts each

Mon

Tuition fees

:

From

510.00

GBP

Tuition length options

2 weeks

:

510.00

GBP

3 weeks

:

750.00

GBP

4 weeks

:

1000.00

GBP

5 weeks

:

1250.00

GBP

6 weeks

:

1500.00

GBP

7 weeks

:

1750.00

GBP

8 weeks

:

2000.00

GBP

9 weeks

:

2070.00

GBP

10 weeks

:

2300.00

GBP

11 weeks

:

2530.00

GBP

12 weeks

:

2760.00

GBP

13 weeks

:

2795.00

GBP

14 weeks

:

3010.00

GBP

15 weeks

:

3225.00

GBP

16 weeks

:

3440.00

GBP

Compulsory fees

Our admin fee

:

49

GBP

Exam fee

:

160.00

GBP

Other expenses

:
Course overview
The work done in class is based around a specialist IELTS course book and supplementary material is also used, particularly from authentic sources such as newspapers. The syllabus includes a range of topics which are relevant to the test.
On this course you will study the four skills - reading, writing, speaking and listening – as they relate to the academic IELTS test, as well as specific task types necessary to do well in the test.
Speaking and Listening
This component of the course is an extra opportunity for fluency practice.
Afternoon options*
Grammar and Writing
This class will help you to improve your grammatical accuracy and develop your writing skills. You will be able to plan the grammar areas and writing skills you need or would like to study with your teacher and other group members.
Grammar areas chosen may include past, present and future tenses, conditionals, gerunds and infinitives, comparatives and superlatives. Writing areas may include essay structure, paragraphing, language register and context, sentence linking and appropriacy. This course is especially popular with students who wish to improve their written skills for their careers or for entry to a British university.
Afternoon options*
Word power
This is an integrated skills class aimed to improve your vocabulary and the way you discover, record and use new vocabulary. You will have lots of practice using new language and will focus on using known language correctly.
We will reinforce new areas of vocabulary through a variety of skills work. The main focus will be on the accurate production of the language in terms of meaning, form and pronunciation, and vocabulary acquisition strategies.
Areas covered may include: idioms, compounds, colloquialisms/slang, phrasal verbs, word-building, recording vocabulary, dictionary skills, easily confused words, metaphor, synonyms/antonyms, and prepositions.
Exam skills
This course component focusses on improving your writing skills as they relate to exam preparation.
* Note - there is an extra charge for the afternoon options
IELTS Pre-Test
If you decide to take an IELTS preparation course, we will send you a pre-test to decide if you have the appropriate level to join the course. If the pre-test is successful, we will enrol you on the course but entry still depends on you performing to the same level on the placement test you take at the school on arrival.
Book a place
or
Ask a question
Accredited by these organisations
:
ICEF
,
English UK