Intensive English plus one to one
Our partner school in Cambridge are market leaders in one to one English language tuition and they have a first class reputation for their teaching methods. If you want the very best intensive English course, plus one to one lessons with your own personal tutor, this is the programme for you. It is ideal for both businessmen as well as others who want to learn the maximum they can in the shortest space of time.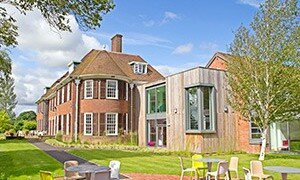 Our price promise
If you find this course cheaper elsewhere, we will match the price and give you a £50 voucher when you book*.
*Applies only to like-for-like dates at the same school on the same course for the same duration.
Study
Minimum entry requirements
Course format
Length of study

:

1 week

Hours per week

:

21

Maximum class size

:

1

Typical student age

:

18-35

Typical student mix

:

30% European, 40% Far Eastern, 30% Middle Eastern
Dates and fees
Course starts each

Mon, excluding weeks that include Christmas, New Year

Tuition fees

:

1655.00

GBP

Compulsory fees

Our admin fee

:

49

GBP

Enrolment fee

:

95.00

GBP

Other expenses

:
Overview
On an intensive English course you will develop your language and communication skills, improving your reading, writing, listening and speaking. Studying a range of topics, depending on your ability, you will also learn new grammar, vocabulary and pronunciation. The course programme is tailored to suit students varying levels of English language from beginner or elementary to advanced.
English language lessons
Group lessons focus on:
Language development: grammar, vocabulary and pronunciation
Skills development: reading, writing, listening and speaking
Study skills: receive advice on effective self-study and use of resources
One to One
This course combines intensive English with four one to one lessons each week.
This will enable you to focus on the specific areas of language you would like to improve.
Your one to one classes can focus around specific goals such as writing a CV, preparing for an exam or job interview, creating a personal statement for a university application, developing your business vocabulary or planning a presentation; whatever your language aim, your personal tutor will help you succeed.
Tutorials and study skills
Courses include tutorial with your teacher to review and plan your learning progress. You will also benefit from progress tests and a written report from your main class teacher every six weeks.
Sessions with your teacher in the learning centre and computer rooms will improve your independent study skills, essential for helping you continue your learning once you have completed the course.
Book a place
or
Ask a question
Accredited by these organisations
:
ICEF
,
English UK