International Diploma in Management and Business Economics
This is a first class one year preparation course in Management and Business Economics, with an english skills module, for guaranteed entry to the second year of your bachelor degree at the University of Exeter. Equivalent to the first year of your undergraduate study, the International Diploma course is a quality assured pathway to degrees in business, accounting and economics.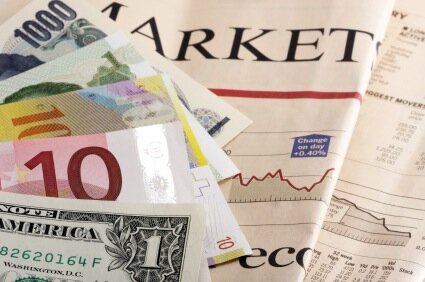 Our price promise
If you find this course cheaper elsewhere, we will match the price and give you a £50 voucher when you book*.
*Applies only to like-for-like dates at the same school on the same course for the same duration.
Study
Minimum entry requirements
Minimum age

:

17

English level

:

B2: Upper intermediate

/

|

IELTS 6

Academic level

:

Satisfactory completion of A-levels, a recognised Foundation programme, first year of overseas university programme or equivalent.
Course format
Length of study

:

3 terms

Hours per week

:

20

Maximum class size

:

14

Typical student age

:

17-25

Typical student mix

:

30% European, 35% Far Eastern, 20% Middle Eastern, 15% Other
Dates and fees
Start dates

:

Tuition fees

:

17950.00

GBP

Compulsory fees

Our admin fee

:

49

GBP

Enrolment fee

:

150.00

GBP

Textbooks

:

190.00

GBP

Other expenses

:
Why choose this course?
The International Diploma programme is equivalent to studying Year 1 of a UK undergraduate degree, and you will be awarded a Certificate of Higher Education on satisfactory completion. It is a quality-assured pathway to degrees in business, accounting and economics-related subjects.
As well as a guaranteed offer from the University of Exeter for successful students and full access to all the university facilities you'll benefit from:
a quality assured university programme
full university status
a conditional offer of a place on the second year of a relevant undergraduate
degree at the University of Exeter
professional support and guidance with university applications
a highly supportive study environment to enable swift progression
Who should apply for the International Year One Diploma programme?
The International Year One diploma course is suitable for international students who have completed A-levels or equivalent, or who are already in the first year of a relevant undergraduate degree in their home country, but do not meet the academic or English language requirements for direct entry to the University of Exeter.
What will I study?
Management Concepts and Practice
This module is designed to introduce management and organisational concepts and related theories, examine the formulation and implementation of business strategy and explain the main management issues in marketing, human resources and operations.
Principles of Economics
This module provides an essential body of economic theory which will provide both the basis for further study and equip you with a real understanding of the role of economics in business, public and private decision making.
Introduction to Financial Accounting
This module provides a broad understanding of the fundamentals of recording transactions, the content of financial reports, the scope of financial reporting in the UK and the basics of the interpretation of published accounting information.
Introduction to Management Accounting
An introduction to basic cost accounting processes and decision making techniques.
Introduction to Statistics
An introduction to some basic statistical concepts and methods of data analysis that are commonly applied in business and economics.
English Language Skills for Academic Study
This module will improve your language profiency within the context of business studies in order to develop the ability to read complex academic texts and extract relevant information, you'll be able to produce written assignments in an appropriate format following academic conventions.
You'll also develop fluency and confidence in seminar discussions and in the delivery of presentations as well as enhance your ability to extract relevant information from lectures.
Where will it take me?
This course leads to the second year of the following bachelors degrees at the University of Exeter:
University of Exeter Business School
BA (Hons) Accounting and Finance
BA (Hons) Business and Accounting
BA (Hons) Business and Management
BA (Hons) Business Economics
BA (Hons) Business Studies
This course is classified as a Pre-sessional course by the UK Border Agency.
Book a place
or
Ask a question
Accredited by these organisations
:
ICEF
,
English UK