International Foundation in Business and Economics with English
Preparation for a Bachelors degree in areas such as economics, banking and international finance and management. Pathway to Cass Business School. The International Foundation combines academic study, intensive English language teaching and study skills to prepare you for entry into the first year of a university degree.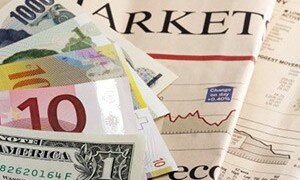 Our price promise
If you find this course cheaper elsewhere, we will match the price and give you a £50 voucher when you book*.
*Applies only to like-for-like dates at the same school on the same course for the same duration.
Study
Minimum entry requirements
Minimum age

:

17

English level

:

B1: Intermediate

/

|

IELTS 4.5

Academic level

:

Completed 12 years of schooling with good grades
Course format
Length of study

:

From 2 terms

Hours per week

:

20

Maximum class size

:

14

Typical student age

:

17 - 24

Typical student mix

:

40% European, 50% Far Eastern, 10% Other
Dates and fees
Start dates

:

17 Mar 2014
7 Jul 2014
22 Sep 2014
5 Jan 2015

Tuition fees

:

From

13450.00

GBP

Tuition length options

2 terms

:

13450.00

GBP

(17 March 2014)

3 terms

:

15495.00

GBP

4 terms

:

19445.00

GBP

Compulsory fees

Our admin fee

:

49

GBP

Enrolment fee

:

150.00

GBP

Textbooks per term

:

60.00

GBP

Other expenses

:
Why apply for the international foundation programme?
Guaranteed university placement for all successful students
Full university status
A quality assured university programme
A conditional offer of a place on the first year of a relevant undergraduate degree at City University London
Professional support and guidance with university applications
Access to City University London support and facilities
The highest levels of personal care and support
The INTO City Foundation is the only International Foundation Programme that can guarantee progression to Cass Business School
Who should apply for the International Foundation programme?
You should apply for this course if you have completed secondary school education in your home country. The International Foundation programme provides academic preparation for first year entry and ensures that you meet the minimum English language requirement for entry to your chosen undergraduate degree programme at City University London.
Successful completion of this programme will also allow you to apply for entry to other universities in the UK.
What will I study?
You will study the following modules:
Academic English
This module introduces and develops your skills in academic reading, writing, listening and speaking. It deals with the structure of academic writing through the study of academic texts related to your field of study. By doing practical tasks, you will develop the skills to read and interpret academic texts and write academic assignments.
Foundation Mathematics*
This module covers key mathematical concepts and notations including manipulation of numerical and algebraic expressions, techniques for polynomial root-finding, coordinate geometry, trigonometry, differential and integral calculus, basic techniques of statistics and ideas of probability.
OR
Foundation Mathematics for Economics**
The objectives of this module are to introduce and develop your knowledge and skills in areas such as linear, quadratic and Cubic Equations, limits, continuity and inequalities, calculus and multivariate calculus, compound growth, exponential functions and logarithms, continuous growth and natural exponential functions, derivatives of exponential and logarithmic functions, constrained maxima and minima, integration, matrix algebra, probability and data analysis.
* This module is compulsory for the two-term programme
** This module is compulsory if you are intending to study BSc (Hons) Financial Economics
Other included modules
Introduction to the Study of Business
This module includes topics such as models of management, the business environment, managing people, leadership, corporate social responsibility, human resource management, corporate strategy, marketing, organisational structure and managing operations.
Economics
The main aims of this unit are to introduce students to thinking like an economist to become familiar with key terminology used in economics and to provide an introduction to the main important theoretical models and concepts used in economics. Emphasis is placed on the application of economic theory to real-world business situations.
Introduction to the Study of Accounting
The introductory module covers financial and management accounting, including social and environmental accounting. It demonstrates some of the basic accounting concepts and procedures used in the preparation of financial statements.
How will I be assessed?
Assessment is both formal and informal. Entry to all City University London honours degrees is highly competitive, so the purpose of the assessment process is to help you improve and build on your success. Marks from the International Foundation programme do not count towards a final degree, but help the University determine whether you meet key criteria for progression.
What degrees can I study after successful completion ?
This course leads to the following Bachelors degrees at Cass Business School:
Business and Management Economics
BSc Banking and International Finance
BSc Business Studies
BSc Management
BSc Investment and Financial Risk Management
BSc Economics
BSc Economics and Accountancy
BSc Financial Economics*
*Please note that progression BSc Financial Economics is not possible for students joining the International Foundation Business and Economics with Accounting in March. For progression to this degree students will need to join the July, September or January intake.
Book a place
or
Ask a question
Accredited by these organisations
:
ICEF
,
English UK