International Foundation in Business Management with English
The Foundation combines academic study, intensive English language teaching and study skills to prepare you for entry into the first year of a university degree It prepares you for bachelor's degrees in Banking, Business Studies and International Finance at the University of Exeter.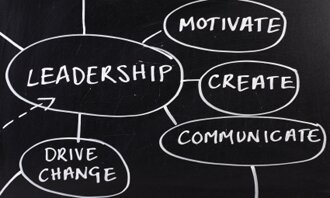 Our price promise
If you find this course cheaper elsewhere, we will match the price and give you a £50 voucher when you book*.
*Applies only to like-for-like dates at the same school on the same course for the same duration.
Study
Minimum entry requirements
Course format
Length of study

:

From 3 terms

Hours per week

:

20

Maximum class size

:

14

Typical student age

:

17 - 24

Typical student mix

:

27% Far Eastern, 18% Eastern European, 19% South American, 22% North American, 12% European, 2% Middle Eastern
Dates and fees
Start dates

:

Tuition fees

:

From

16450.00

GBP

Tuition length options

3 terms

:

16450.00

GBP

3 terms

:

16950.00

GBP

(Sep 2015)

Compulsory fees

Our admin fee

:

49

GBP

Enrolment fee

:

150.00

GBP

Textbooks per term

:

60.00

GBP

Other expenses

:
Why apply for the international foundation programme?
Guaranteed university placement for all successful students

Full university status
A quality assured university programme
A campus based programme with access to university facilities
A conditional offer of a place on the first year of a relevant undergraduate degree at the University of Exeter
Professional support and guidance with university applications

The highest levels of personal care and support
Who should apply for the International Foundation programme?
If you have completed secondary school education in your home country, the International Foundation programme provides academic preparation for first year entry and ensures that you meet the minimum English language requirement for entry to your chosen undergraduate degree programme. In some circumstances you may be able to enrol on the Foundation programme in order to change your specialist subject.
What will I study?
Compulsory modules:
English Language for Academic Study
All students will study English language skills for academic study. This module provides the core skills in English needed for university- level study and runs the length of the course.
Foundation Mathematics
Topics will include geometry, logarithm and exponential functions, differentiation and integration, statistics and using Microsoft Excel.
Introduction to Economics
This module introduces and applies to real world situations, major theoretical models and key terminology of macro and micro-economic theory. Topics will include the economic environment, the market mechanism and market failure, market stucture and competition growth, inflation, unemployment, international trade and macroeconomic policy.
Introduction to Accounting and Finance
Topics will include basic accounting concepts, procedures used in the preparation of financial statements, analysis of published information and using accounting information to assist with business planning and decision making. The study of finance focuses on the central issues of how finance is raised and invested in pursuit of core business objectives.
What will I study?
Introduction to Management
You will be introduced to the principles of modern management through a consideration of management theories and the process of management through an investigation of culture, leadership and motivation. The range of themes extends to production, quality, communication, social responsibility, business growth and organisational change.
How will I be assessed?
You will be assessed in each module. Assessment is both formative and summative, designed not simply to pass or fail students, but to help you build on our success and meet the requirements for entry to the the first year of a degree. Marks from the Foundation programme do not count towards the final degree but they help the University assess your abilities in your chosen field of study.
You are assessed by a combination of examination and course work, which may include:
Essays
Reports
Practical
Exercises
Group and individual research projects
Portfolios
Oral presentations
Seminar discussions
Class tests
Problem solving exercises
Through formative assessments you receive feedback on your performance which will enable you to improve before the final summative assessments.
Where will it take me?
This course leads to the following bachelors degrees at the University of Exeter Business School
BA (Hons) Business and Management
BA (Hons) Management with Leadership
BA (Hons) Management with Marketing
BA (Hons) Management with Tourism
Book a place
or
Ask a question
Accredited by these organisations
:
ICEF
,
English UK