International Foundation in Mathematics and Actuarial Sciences with English
The INTO University of East Anglia Foundation programme combines academic study, intensive English language teaching and study skills to prepare you for entry into the first year of mathematics-related degrees.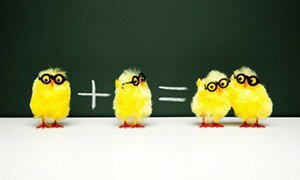 Our price promise
If you find this course cheaper elsewhere, we will match the price and give you a £50 voucher when you book*.
*Applies only to like-for-like dates at the same school on the same course for the same duration.
Study
Minimum entry requirements
Minimum age

:

17

English level

:

B1: Intermediate

/

|

IELTS 5.5

Academic level

:

Completed 12 years of schooling with good grades
Course format
Length of study

:

From 3 terms

Hours per week

:

20

Maximum class size

:

12

Typical student age

:

17 - 24

Typical student mix

:

27% European, 45% Far Eastern, 28% Other
Dates and fees
Start dates

:

Tuition fees

:

From

13995.00

GBP

Tuition length options

3 terms

:

13995.00

GBP

4 terms

:

18245.00

GBP

Compulsory fees

Our admin fee

:

49

GBP

Enrolment fee

:

150.00

GBP

Textbooks per term

:

60.00

GBP

Other expenses

:
What will I study?
Academic English and Study Skills
Improve and develop your skills in academic reading, writing, listening and speaking. By doing practical tasks you will develop the skills to read and interpret academic texts and write academic assignments.
Mathematics for Science
Provides you with an understanding of the key mathematical topics relevant to the sciences, including trigonometry, differential and integral calculus, logarithms and probability and statistics.
Advanced Mathematics
You will gain an understanding in a number of topics including counting techniques, concepts of arithmetic and geometric series, vectors, complex numbers and their algebra, trigonometry and transcendental functions, linear algebra and numerical methods for solving equations.
Foundation Physics
Topics covered include key physical quantities, kinematics, forces and collisions, waves, electricity, radioactivity and the nucleus, work, energy and power.
Economics
Aims to get you thinking like an economist, covering terminology and concepts used in economics.
Introduction to Accounting This module covers financial management and social and environmental accounting. You'll also look at basic concepts and procedures used in the preparation of financial statements.
Where will it take me?
This course leads to the following Bachelor degrees at the University of East Anglia:
School of Computing Science and School of Mathematics
BSc Business Information Systems
BSc Computer Graphics
BEng Computer Systems Engineering
BSc Computing for Business
BSc Computing for Business with a Year in Industry
BSc Computing Science
BSc Computing Science, Imaging and Multimedia
BSc Computing Science with a Year in Industry
BSc Software Engineering
BSc Actuarial Sciences (with a Year in Industry)
BSc Business Information Systems
BSc Business Statistics
MComp Computer Graphics
MComp Computing Science
MComp Computing Science with a Year Abroad
BSc Computing Science with a Year Abroad
BSc Mathematics
MMath Master of Mathematics
BSc Mathematics with Business
School of Environmental Sciences
BSc Environmental Geophysics
MSci Environmental Geophysics
Book a place
or
Ask a question
Accredited by these organisations
:
ICEF
,
English UK