French plus work experience
If you want to improve your French and get some work experience as well this really is the place to do it. There is an excellent choice of internships on offer with companies in Montpellier and the surrounding region which are ideal for students looking to gain some valuable experience of what it is like to work in France.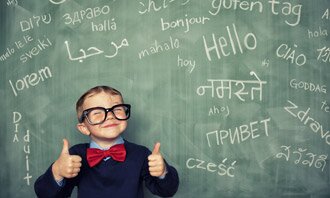 Our price promise
If you find this course cheaper elsewhere, we will match the price and give you a £50 voucher when you book*.
*Applies only to like-for-like dates at the same school on the same course for the same duration.
Study
Minimum entry requirements
Course format
Length of study

:

From 4 weeks

Lessons per week

:

22

Maximum class size

:

12

Typical student age

:

17-29

Typical student mix

:

64% European, 22% Australian, 24% North American
Dates and fees
Start dates

:

16 Mar 2015
13 Apr 2015
11 May 2015
8 Jun 2015
22 Jun 2015
6 Jul 2015
20 Jul 2015
7 Sep 2015
21 Sep 2015
5 Oct 2015

Tuition fees

:

From

1060.00

EUR

Tuition length options

4 weeks

:

1060.00

EUR

8 weeks

:

1060.00

EUR

12 weeks

:

1060.00

EUR

16 weeks

:

1160.00

EUR

20 weeks

:

1160.00

EUR

24 weeks

:

1160.00

EUR

Compulsory fees

Our admin fee

:

49

EUR

Enrolment fee

:

80.00

EUR

Other expenses

:
Course overview
The internship programme is made up of two elements - French classes and an Internship stay.
French classes
An integral part of the internship programme involves a minimum of two weeks of French classes.
French is taught in an innovative and interesting way and teachers encourage students to develop their French skills using participative based learning which includes role plays, class discussions and debates.
The fundamentals of language learning is key to all classes and the school pays particular attention in all classes on developing the core skills of speaking, listening, reading and writing.
Internship
Internships offer a perfect opportunity for students to test the waters and gain real insights into what professional life is like in a French company.
The school has a range of professional partners that students can do internships with including the office of tourism of Montpellier, local schools, as well as a range of other interesting and challenging opportunities.
These work experience programmes are designed to give you a basic grounding and professional experience and are managed through the student services department. Let us know what field you are interested in and we will do our best to place you.
Note: The registration dead line for internships is a minimum of 8 weeks before the course start date.
Excursions and Activities
After a hard day of conjugation why not make the most of what Montpelier has to offer. The school has a weekly excursion and activity programme which is designed to give you the chance to sample as much of the region as you can while giving you the opportunity to put into practice all that you have learnt during your class time.
The school's cultural events team works closely with the teaching staff when developing the schedule to ensure that your educational and social programmes are complementary.
The wide variety of activities vary depending on the time of year and typically include : guided tours, bike tours, restaurant tours, excursions to cities and sites within the Languedoc region, French cinema evenings, theatre performances, sports activities, wine and cheese evenings, singing, local crafts and traditional dances
As part of your stay, you can also take advantage of a free guided tour of Montpellier each week.
Note:
Under French government law there is no obligation on French companies to pay internees if they opt for an internship that is under two months. Companies are obliged, however, under French law to pay internees who have internships of more than two months. In these cases the minimum internship income is currently 350€ per month.
Book a place
or
Ask a question
Accredited by these organisations
:
ICEF
,
English UK