One to One Spanish 10
This ten lesson a week, one to one course, in Malaga, Spain is a great way of learning for the business or professional person with specific objectives and a limited time frame.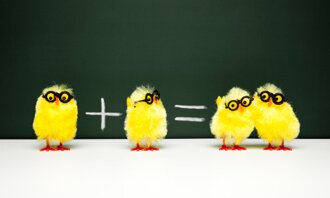 Our price promise
If you find this course cheaper elsewhere, we will match the price and give you a £50 voucher when you book*.
*Applies only to like-for-like dates at the same school on the same course for the same duration.
Study
Minimum entry requirements
Course format
Length of study

:

1 week

Lessons per week

:

10

Maximum class size

:

1

Typical student age

:

20-55

Typical student mix

:

58% European, 24% Far Eastern, 18% Middle Eastern
Dates and fees
Course starts each

Mon

Compulsory fees

Our admin fee

:

49

EUR

Enrolment fee

:

70.00

EUR

Other expenses

:
Course overview
While this type of course tends to attract business executives and diplomats, it can be equally appropriate for anyone who needs to improve their Spanish for a highly specific purpose, for example a school/university examination, a teacher switching to teach Spanish etc.
Teaching methodology
The teaching materials while based on Malaca's textbooks can also draw on specialised materials from the client's specific field of interest. In addition, the teaching methodology can also be adapted to the students preferred method of learning.
Students enrolling for 1-1 tuition should complete the Professional/Linguistic Questionnaire. Contact us for details. The questionnaire provides the school's teachers with essential information about your learning needs and interests.
Combined courses
Why not take a combination of the school's Intensive Group lessons with some additional one to one lessons that focus on your specific needs? This is a good way to benefit from both the group interaction and social networking that you get from group classes combined with the specificity and intensity of individual tuition
Excursions and activities
Like us at gostudylink, the school passionately believes that participating in the excursion and activity programme helps to bring your Spanish lessons alive.
We urge you to take the opportunity, while you are in Malaga, to learn about Spain, see the countryside of Andalucía, eat Spanish food, meet Spanish people and visit the great cities.
The schools dedicated excursions team help you to do all this and more! The school organises visits to:
Cordoba
Granada
Sevilla
Ronda
White-washed villages like Nerja and Frigiliana.
You can also go to Africa for the weekend and you will be able to see first hand a little of the modern-day Moroccan culture that in the past had such an influence in forming the traditions, way of life and architectural heritage that we see in Andalucía and Málaga today.
The school offers a great range of other activities:
Learning to cook real paella,
Preparing a perfect Gazpacho, and understanding how to make the best Tortilla in Malaga
Walking in the mountains
Learning to dance the Sevillanas
Enjoying the sounds of the wonderful musicians and dancers that are regular visitors to the school for "fiestas"
Note: For some activities there is a small extra charge others are free
Book a place
or
Ask a question
Accredited by these organisations
:
ICEF
,
English UK