Spanish for International Trade and Commerce
The Spanish for International Trade course is designed for young professionals or students who want to improve their Spanish in the context of international commerce and trade. It is an intensive programme made up of a combination of the Intensive Course of General Spanish and two lessons a day of study of the world of commerce in Spanish.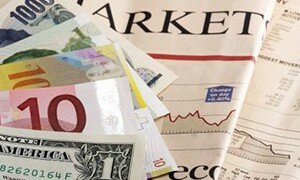 Our price promise
If you find this course cheaper elsewhere, we will match the price and give you a £50 voucher when you book*.
*Applies only to like-for-like dates at the same school on the same course for the same duration.
Study
Minimum entry requirements
Course format
Length of study

:

From 1 week

Lessons per week

:

30

Maximum class size

:

10

Typical student age

:

18-55

Typical student mix

:

71% European, 14% Far Eastern, 5% Middle Eastern, 10% North American
Dates and fees
Start dates

:

9 Mar 2015
23 Mar 2015
11 May 2015
25 May 2015
7 Sep 2015
21 Sep 2015
5 Oct 2015
26 Oct 2015

Tuition fees

:

From

563.00

EUR

Tuition length options

1 week

:

563.00

EUR

2 weeks

:

1050.00

EUR

Compulsory fees

Our admin fee

:

49

EUR

Enrolment fee

:

70.00

EUR

Other expenses

:
International trade module
This module is aimed at students interested in a focus on trade. Students will have the opportunity to get acquainted with, and learn, specific vocabulary and a variety of activities dealing with topics such as :
Import/export
Marketing
The Spanish banking system
Freight forwarding
Customs
Marketing and the Media
The Commercial Spanish lessons are taught in the Mini-group format of maximum 6 students per class. The course is offered on specific dates and while the complete programme is for 4 weeks it is designed in a modular format to allow you to take just the first or just the second 2 weeks.
Chamber of Commerce Examinations
Examinations can be taken in Business Spanish and Tourism Spanish. Additional 1-1 classes would be necessary to prepare for these exams. Please ask for details.
Social programme
As an integral part of your Spanish learning process the school actively encourages you to enjoy some of the great sporting and excursion opportunities that are available. For some activities there is a small extra charge others are free.
Sports
The school provides you with all the information that you need to make the most of Málaga's excellent sports and social facilities. There is a huge range on offer:
Fitness training at the school's gym
Tennis on the courts by the beach
Hiking
Golf and one of a number of nearby courses
Jogging trails
Aerobics classes in the dance studio
Excursions and activities
The school passionately believes that all these things help bring your Spanish alive. So do we ! We urge you to take the opportunity while you are in Malaga to learn about Spain, see the countryside of Andalucía, eat Spanish food, meet Spanish people and visit the great cities. The schools dedicated excursions team help you to do all this and more! The school organises visits to:
Cordoba
Granada
Sevilla
Ronda
White-washed villages like Nerja and Frigiliana.
You can also go to Africa for the weekend and you will be able to see first hand a little of the modern-day Moroccan culture that in the past had such an influence in forming the traditions, way of life and architectural heritage that we see in Andalucía and Málaga today.
The school offers a great range of other activities:
Learning to cook real paella,
Preparing a perfect Gazpacho, and understanding how to make the best Tortilla in Malaga
Walking in the mountains
Learning to dance the Sevillanas
Enjoying the sounds of the wonderful musicians and dancers that are regular visitors to the school for "fiestas"
Intensive Spanish module
This module is a four lesson per day programme of General Spanish. It is offered at all levels from total beginner to advanced and covers all aspects of the Spanish language:
Reading
Writing
Speaking,
Listening,
Grammar structures
Vocabulary
Teaching programme
The teaching programme has been carefully designed to provide an intensive, progressive course, with a good balance between the various skills and continual practice of the new points introduced each day.
Teaching methodology
The school uses an eclectic, integrated method combining many aspects of the communicative approach with structured learning of grammar and syntax. Each day, according to the progress of each class and the school's detailed course syllabus, a new area of language is introduced and practised in a systematic manner.
This involves some elements of traditional teaching methods, as well as classroom activities such as language games, pair work and role-plays aimed at developing communicative fluency.
Students are actively encouraged to speak in Spanish from the very beginning.
After class study
Integrated homework exercises are used to practise and reinforce the previous day's work and students are also encouraged to make use of the excellent self-access study centre either as a place to do the homework or as a resource facility for further study.
Book a place
or
Ask a question
Accredited by these organisations
:
ICEF
,
English UK