University Preparation
Work towards English proficiency in order to enter a college or University. This programme is a combination of General English, writing workshops and test preparation courses (either TOEFL, ILETS, TOEIC or Cambridge.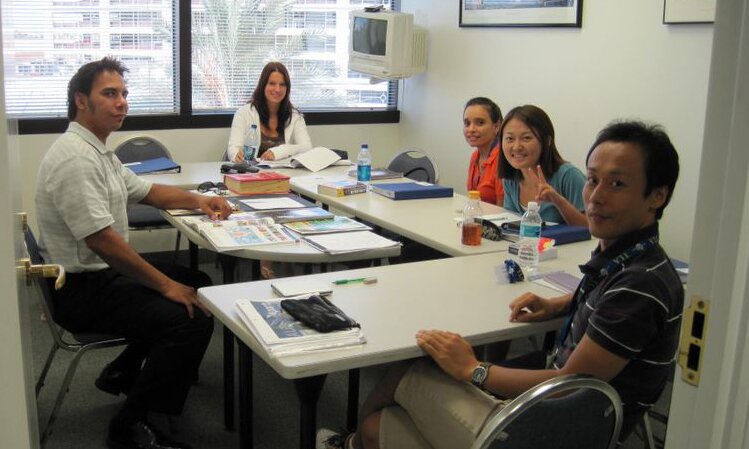 Our price promise
If you find this course cheaper elsewhere, we will match the price and give you a £50 voucher when you book*.
*Applies only to like-for-like dates at the same school on the same course for the same duration.
Study
Minimum entry requirements
Course format
Length of study

:

From 13 weeks

Hours per week

:

19

Maximum class size

:

12

Typical student age

:

19-25

Typical student mix

:

57% European, 21% Asian, 12% Middle Eastern, 10% Mediterranean
Dates and fees
Course starts each

Mon

Tuition fees

:

From

4875.00

USD

Tuition length options

13 weeks

:

4875.00

USD

14 weeks

:

5250.00

USD

15 weeks

:

5625.00

USD

16 weeks

:

6000.00

USD

17 weeks

:

6375.00

USD

18 weeks

:

6750.00

USD

19 weeks

:

7125.00

USD

20 weeks

:

7500.00

USD

21 weeks

:

7875.00

USD

22 weeks

:

8250.00

USD

23 weeks

:

8625.00

USD

24 weeks

:

9000.00

USD

Compulsory fees

Our admin fee

:

49

USD

Enrolment fee

:

125.00

USD

Other expenses

:
Course Overview
Take a break from your career or education to develop fluency, accuracy and appropriate uses of English
Receive excellent guidance (including exam strategies), monitoring feedback (including time management) and assessment throughout your course, via homework and regular progress and level tests, presentations and essay writing
Meet with the Director of Language Programs regularly to review learning objectives and outcomes
Receive assistance with the admissions process to college or university (optional- extra fee applies)
Learning facilities
Our state-of-the-art Media Lab includes TV/VCRs, language-learning software and CD-Rom facilities for individual and class use. Thanks to our courses, the self-access Media Centre and our lively social program of activities and excursions, we are sure you will make the most of your stay in Fort-Lauderdale and learn English better and faster.
Teaching method
Our classes are small and carefully graded. The maximum number of students in an Executive Course is 5 and there is a maximum of 12 students in a General English class. This rule applies to all daily courses. All courses are multinational and English is always the means of communication with the teachers and with other students.
Book a place
or
Ask a question
Accredited by these organisations
:
ICEF
,
English UK