Antibes, France
Once the haunt of Brigitte Bardot and other famous film stars, Antibes still comes with the 'chic' label attached to it. Nestled on the Mediterranean Sea it is very easy to see why it is so highly regarded by so many people.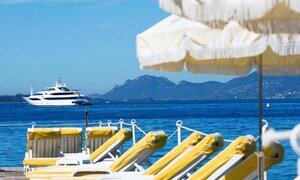 Antibes / Juan-les-Pins is a prosperous and safe city with some 75,000 inhabitants, about 20 kilometres from Nice. It is a really great place and boasts 25 km of sandy beaches with, according to the tourist board, 300 days of sun every year. There is a wide range of things to do in Antibes / Juan les Pins. Everything from the AquaSplash waterpark or 'Antibesland' for thrill seekers to Marineland for those who love dolphins, killer whales and birds of prey etc.
There is always something going on and for culture lovers there are such things as the Jazz festival, the flower parade, the Pyromelodic Festival, the Yacht Regatta (Voiles d'Antibes) to name but a few. There are also various museums and places of interest to visit. For those who enjoy art and history the Picasso Museum, the Musée Napoléonien and Fort Carré are not to be missed. Equally there is a whole host of sporting activities available in Antibes from sailing to tennis and everything in between! But then lots of our students just want to chill out when they are not studying and there is a vast array of coffee shops, bars and clubs to choose from. In fact there is something to suit everyone's taste.
Centre International d'Antibes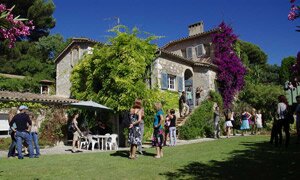 "Le Château is an accredited school in exceptional surroundings". That is what the blurb in the CIA brochure says. We at gostudylink agree!
Leonardo da Vinci Summer School
Antibes / Juan-les-Pins where the summer school is located, is a prosperous and safe city with 75,000 inhabitants. It is a really great place and boasts 25 km of sandy beaches with, according to the tourist board, 300 days of sun every year
L'Horticole Summer School
Antibes / Juan-les-Pins where the summer school is located, is a prosperous and safe city with 75,000 inhabitants. It is a really great place and boasts 25 km of sandy beaches with, according to the tourist board, 300 days of sun every year
Accredited by these organisations
:
ICEF
,
English UK