Auckland, New Zealand
Auckland is New Zealand's largest and most diverse city. It is situated at the narrowest point of the North Island and the city stretches itself from one side of the country to the other – from the Pacific Ocean to the Tasman Sea.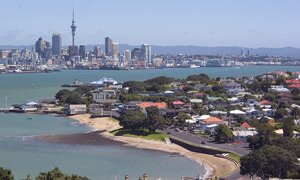 Tourism New Zealand can describe Auckland much better than we can:
"Auckland's blend of harbour, islands, Polynesian culture and modern city environment has created a lifestyle ranked amongst the best in the world. The natural assets of Auckland have made it a dream destination for all kinds of travellers. Wherever you are in Auckland, you're never far from the water. And what amazing water it is. From big wild rolling surf beaches to a beautiful gulf scattered with tranquil holiday islands, the sea and all its attractions are why this is known as the City of Sails. From some of New Zealand's best shopping and dining experiences to a cruise on the beautiful gulf harbour – a few days in Auckland - building in a tour or two - is the perfect beginning or end to your vacation in New Zealand."
The excellent Tourism New Zealand website has a huge selection of suggestions and advice for the potential traveller. www.newzealand.com
Dominion English School, Auckland, New Zealand
Our school is located in a modern building in the centre of Auckland City. We are just a few minutes from the Britomart transport terminal and only a short walk from shops, libraries, bars, restaurants and other city center amenities.
Embassy Auckland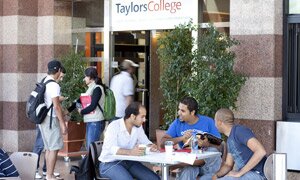 Do you fancy studying English in the City of Sails at Embassy Auckland, one of the world's most stunning and unusual locations? Yes? Great then come and spend a little time enjoying Auckland's amazing quality of life.
Accredited by these organisations
:
ICEF
,
English UK