Barcelona, Spain
Does Barcelona really need describing? In our opinion it is one of the 'must see' cities in the world. There are few better. Certainly if you want to learn Spanish in one of the most exciting and beautiful cities in the world, Barcelona is the place for you.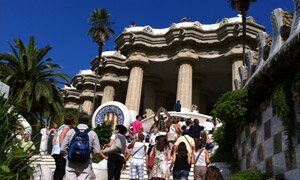 Nature has ensured that Barcelona is 'carefully' situated between the beaches of the Mediterranean and the mountains of Montjuïc. Barcelona is an avant-garde, multicultural meeting place where the undulating Art Nouveau structures of Antoni Gaudí and the medieval architecture of the Gothic Quarter combine to form a fascinating European metropolis.
Barcelona is not only the capital of Catalunya, but also the Spanish centre of almost everything that is fashionable from fashion itself, to art, to gastronomy. It has become the most diverse and cosmopolitan city in Spain. You name it Barcelona has it from white beaches, to legendary art, to as much varied and historic architecture that exists anywhere on the planet.
It really is an electric and enjoyable place to spend time in. It has some wonderful restaurants , excellent night life , and bars that buzz with energy until breakfast time!
Enforex Barcelona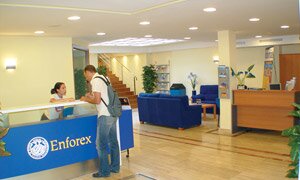 Enforex Barcelona is the largest of the schools within the Enforex group and is situated in a safe affluent neighbourhood a short distance away from other well known areas of the city such as Las Ramblas and Placa Catalunya.
don Quijote, Barcelona
The don Quijote Barcelona, like all don Quijote schools, has that extra little bit of style and class. An integral part of the don Quijote promise is to guarantee small class sizes -never more than eight students in a class-gives students the perfect platform to get down and serious with their Spanish learning from the…
Enfocamp Barcelona
The Enfocamp Barcelona summer camp is located just outside of the city centre in an upmarket area of Barcelona where you'll find plenty of greenery and nice parks and gardens.
Accredited by these organisations
:
ICEF
,
English UK