Berlin, Germany
Berlin was once the capital of the former kingdom of Prussia and then the capital of Germany between 1871 and 1945. With the construction of the Berlin wall in 1961 Berlin became a divided city. This lasted for some twenty eight years until its fall in 1989.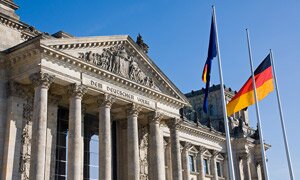 It is only since the fall of the Berlin wall, that Berlin has once again become the capital of the new unified Germany. During the cold war Bonn was the West German capital. The fall of the wall brought change, optimism and hope to a giant slice of Germany that had not known freedom for decades. Today Berlin is the pulsating heart of Germany and it is without doubt one of Europe's most vibrant and exciting capitals.
Since the late 1980's Berlin has quite justifiably gained the reputation for being one of the most cosmopolitan cities in Europe. It is a city that appeals to young and old alike and boasts an almost endless choice of cultural and heritage sites, bars, restaurants and cafés, shops and boutiques, blended in with an exciting atmosphere of fun and enjoyment.
Accredited by these organisations
:
ICEF
,
English UK