Boston, USA
Boston has managed to develop a wonderful blend of charm and sense of welcome that few cities manage to do. We think that this is an outstanding place to come and learn English and study, as well as being a great place to live and relax in.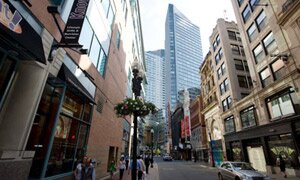 "Boston is one of the world's great walking cities, offering travellers hundreds of shops, hotels, museums, restaurants, live performances and sports attractions. Logan International Airport is very close to downtown, the public transit is excellent and affordable and the city is filled with great parks on the harbour, the river and throughout its historic neighbourhoods and famous Boston attractions. It is also a city with a rich academic history.
From Harvard University to MIT, Boston is home to more colleges than anywhere else in the world and travellers will enjoy the atmosphere created by a quarter-million college students. Vibrant year-round, Boston offers festivals for every season. Daytrips to Cape Cod, Cape Ann, Concord, or anywhere in New England are easy to arrange for a Boston holiday."
Courtesy Discover America – www.discoveramerica.com
Embassy Boston Downtown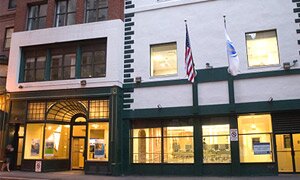 Embassy Boston Downtown is on West Street, just a few minutes' walk from Macy's, Quincy Market, Boston Common and the public gardens. It's in a vibrant area packed with restaurants and shops, including the famous Brattle Bookshop.
Accredited by these organisations
:
ICEF
,
English UK