Bournemouth, UK
Bournemouth sits on the south coast of England in the beautiful county of Dorset. It is not only a very pleasant place but over the last ten years has been transformed into a chic English seaside town.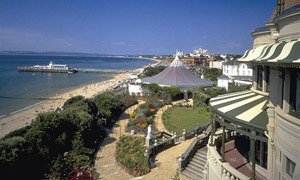 Bournemouth is home to many high quality educational institutions, including, of course the ones that we feature on this website. The university has gained an outstanding reputation for quality teaching and learning and offers a diverse range of subjects for students to choose from.The town's close neighbour Poole is home to a number of rich and famous people and boasts some of the most beautiful shorelines in the South of England. With close proximity to the New Forest to the East, Bournemouth's numerous facilities have helped to make it an important centre of tourism, education and business.
Bournemouth has recently been voted England's best holiday resort and its extensive facilities are ideal for both the holiday-maker and the many thousands of university and college students who live there. It is also a town of parks and flowers, and winner of the European "Entente Florale". Bournemouth hosts numerous events during the year, including off shore powerboat races, vintage car rallies, international tennis championships and windsurfing competitions.
In the summer months there are weekly firework displays from the pier. In our opinion Bournemouth does what many other English towns simply cannot do .It offers outstanding facilities in a modern setting and it really is an ideal place to come and study.
Anglo Continental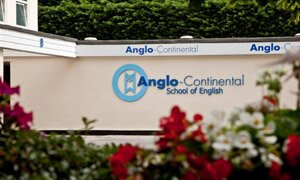 Anglo-Continental describes itself as "one of the world's leading English language teaching organisations." At gostudylink we agree wholeheartedly with those comments.
BEET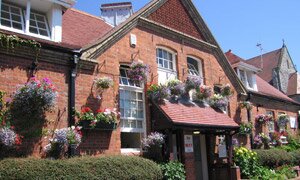 We think that the BEET school in Bournemouth is outstandingly good in every respect. It is a private school run with real flair and vision and has gained an outstanding reputation for its innovative teaching methods, attention to detail and its use of the very latest classroom teaching techniques.
Accredited by these organisations
:
ICEF
,
English UK