Brighton, UK
Brighton is a really great place to be a student. You are close enough to London and there are regular train services that enable you to get to London in around fifty minutes but far away enough to enjoy the seaside and the chic atmosphere.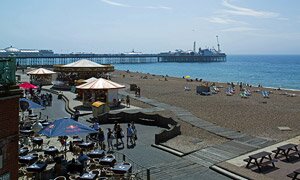 Brighton boasts many good language schools as well as two great universities. Wikipedia notes that Brighton has been around for a good few years. In fact the ancient settlement of Brighthelmstone dates from before Domesday Book (1086), but it emerged as a health resort featuring sea bathing during the 18th century and became a destination for day-trippers from London after the arrival of the railway in 1841. Brighton experienced rapid population growth, reaching a peak of over 160,000 by 1961.
Today Brighton is a bustling cosmopolitan city, with some great restaurants, art galleries and museums as well as being right on the sea. The historic 'Lanes' shopping area is home to many treasures and interesting shops and attracts visitors from all over the world.
Plumpton Summer School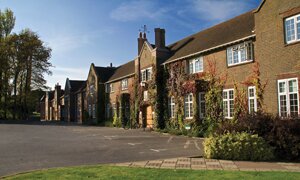 Plumpton College is in an amazing location at the foot of the South Downs and only ten minutes away from the seaside town of Brighton.
OIS Study Centre Brighton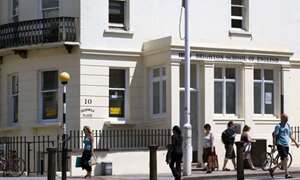 The OIS Brighton school is located in the heart of Brighton and Hove, only 3 minutes walk from the beach and with shops and restaurants nearby. The school is in a beautiful Regency building with just 8 classrooms, a student common room with internet access, a student kitchen and self study room. There is also free Wi-Fi…
Accredited by these organisations
:
ICEF
,
English UK