Chichester, West Sussex, UK
Chichester is a university town with a rich history and a wonderful array of shops and restaurants.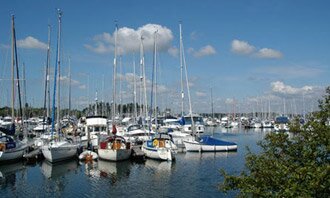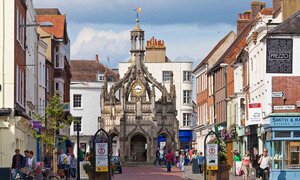 Chichester is home to the world famous Festival Theatre. Founded by the Romans, Chichester has escaped modern development and still retains its Roman layout with its four main streets running from the 16th century market cross to the four points of the compass within the remains of the old city wall.
Chichester is situated to the north of Chichester Harbour an area of outstanding natural beauty, and is linked by a canal on which boat trips are available from March to December.
The 11th century cathedral's spire towers over the Sussex plain and, as well as being seen from miles around. It is one of the only British spires that can be seen from the sea. Chichester has over the years developed into a thriving tourist location and now boasts many and varied visitor attractions. Chichester has regular fast trains to the centre of London.
Accredited by these organisations
:
ICEF
,
English UK