Cirencester, UK
Cirencester was the second largest town in Britain during Roman times. Today the former Corinium Dobunnorum is home to more than 18,000 people and a service centre for the thousands more who live in surrounding villages. In later years it was a very prosperous medieval wool town.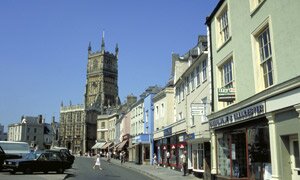 Cirencester's market square is dominated by the cathedral-like St. John Baptist church (one of the largest in England). The large south porch with it's impressive fan vaulting, was built about 1490. The town contains many interesting buildings spanning several centuries.
Cirencester's market town status was mentioned in the Domesday Book of 1086. Traders still set up their stalls every Monday and Friday and since 1999 the town has had its own farmers' market. Crafts and antiques markets are also regular attractions.
The first Agricultural College in the English speaking world was founded by Henry 4th Earl Bathurst who became founding president of the Royal College of Agriculture in Cirencester. The college was established to train young farmers in the best agricultural methods of the time and to lead the way with innovations.
Cirencester Summer School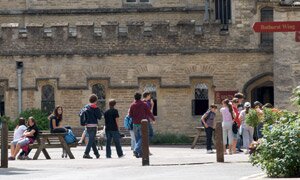 Our summer school at the splendid Royal Agricultural College, operated by ISIS, is in one of the most beautiful settings in the country. It is situated just two kilometres outside of Cirencester. Its famous main building, complete with quadrangle, is styled on an Oxford college.
Accredited by these organisations
:
ICEF
,
English UK