Colchester, UK
Colchester in Essex is Britain's oldest recorded town. But it's not just Colchester's unique heritage and history that attracts more than 4.5m visitors every year. Colchester today is a thriving, modern town with many great visitor attractions, including the family favourites Colchester zoo and Colchester Castle.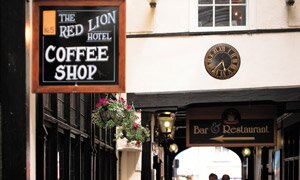 Colchester is bursting with attractions and activities to suit every taste. Explore the nearby countryside for a 'breath of fresh air' including 'Constable Country' in the Dedham Vale Area of Outstanding Natural Beauty and Mersea Island, home of the famous 'Colchester Native' oysters. Colchester also offers great retail therapy and fantastic places to eat and drink. Browse through quiet streets lined with small specialist shops and restaurants.
For culture seekers, discover interesting public art in unexpected places and historical treasures in award-winning museums. With all this and so much more to see and do, a visit to Colchester and the surrounding area should be on your 'must do' list.
Accredited by these organisations
:
ICEF
,
English UK