Florence, Italy
Centuries of History and Art have left this city with a unique heritage in the world. While Florence carefully maintains its Renaissance architecture and culture, it is not locked in time; the city pulses with life from scurrying students in the university quarter, to the businessmen who whiz by on Vespas.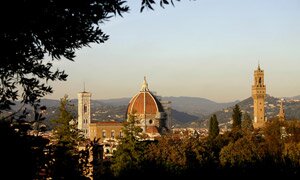 The rich artistic heritage, the numerous cultural events, and beauty of the surroundings make Florence one of the world's most spectacular cities and a unique centre of attraction for visitors from all over the world.
Shopping in Florence can be a unique experience as you wander through its ancient and medieval streets exploring the city's renowned tradition of crafts and family run businesses.
Walking around the city you will find shops selling fashionable clothes, antiques and jewellery as well as typical Florentine handicrafts. Florence is without doubt a great place to learn the Italian language.
Linguaviva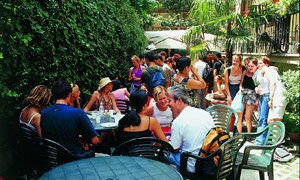 The Linguaviva school is in a great location, in the centre of Florence, in a quiet street in the centre of town.
Accredited by these organisations
:
ICEF
,
English UK