Guildford, UK
It is believed that Guildford was founded by Saxon settlers shortly after Roman authority had been removed from Britain (which was c.410AD). Centuries later Guildford appears in the Domesday Book of 1086 as Geldeford and Gildeford, a holding of William the Conqueror.(Wikipedia).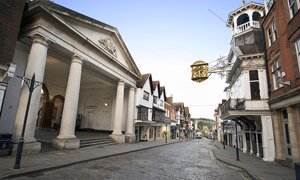 Guildford is not only home to an outstanding university, it is also a bustling English town, with a cobble stone High Street and numerous shops and department stores. It is fifty five minutes by train from London's Waterloo station.
Guildford has been a highly regarded market town for many years and it still has the historic Angel Hotel, which long served as a coaching stop on the main London to Portsmouth stagecoach route centuries ago. Guildford was voted the 9th best place to live in Britain in 2006. It is also a great place to study English.
Guildford Summer School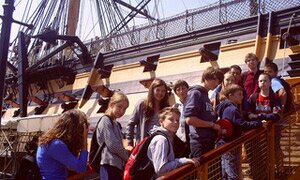 Our summer school is located on the campus of the University of Surrey. It is one of our favourites and has large areas of sports fields, excellent social facilities, a really good restaurant area and chill out zone.
Accredited by these organisations
:
ICEF
,
English UK