Japan, Asia, Japan
Japan is an island nation in the Pacific Ocean with high-rise-filled cities, imperial palaces, mountainous national parks and thousands of shrines and temples. Tokyo, the crowded capital, is known for its neon skyscrapers and pop culture. In contrast, Kyoto offers Buddhist temples, Shinto shrines, gardens and cherry blossoms. Sushi, the national dish, is served everywhere from casual pubs to gourmet restaurants.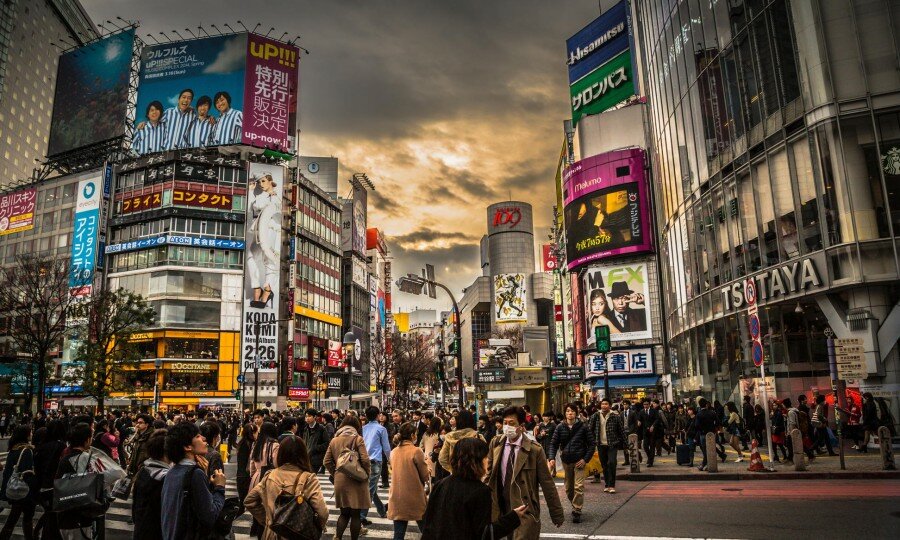 Japan has a fascinating and multifaceted culture; on the one hand it is steeped in the deepest of traditions dating back thousands of years; on the other it is a society in a continual state of rapid flux, with continually shifting fads and fashions and technological development that constantly pushes back the boundaries of the possible. Japan is famous for its supposed ethnic and social homogeneity, but there is much more to the story of the Japanese people than this popular myth. Today's vision of Japanese society includes minority groups that historically have been sidelined, such as the Ainu of Hokkaido and the Ryukyuans of Okinawa, as well as Koreans, Chinese, Brazilians and many more. Japanese cuisine is one of the best things about a trip to Japan. In fact, for many visitors it's the main event! Though Japan is principally famous for dishes like sushi, rice, noodles tempura, Kobe beef & teriyaki chicken - there is a veritable plethora of other superb dishes out there to try.
Kai Japanese Language School, Tokyo
The school is located in Tokyo, the capital city of Japan. The nearest station is Shin-Okubo, the next stop of Shinjuku which is the most exciting area in Tokyo. It very convenient wherever you go. It only takes 10 mins to Shibuya and 25 mins to Akihabara. In addition, there are lots of restaurants and shops around KAI.
Japanese & Culture School, Fukuoka, Japan
Our partner school in Fukuoka is just 4 minutes' walk from Hakata Station, the biggest train station in Southern Japan and the main station of Fukuoka City. The Hakata Station area has some of the top attractions in the city, including several department stores, the Canal City entertainment complex and a host of beautiful…
Japanese Language & Culture School, Tokyo, Japan
The school is just 7 minutes on foot from Shinjuku Station, Tokyo's central train station in the heart if the city's entertainment district. We can't think of a more convenient location for a Japanese school, surrounded by hundreds of restaurants, karaoke boxes, bars, game centers and more.
Accredited by these organisations
:
ICEF
,
English UK