Montpellier, France
Montpellier is the capital of the Languedoc-Roussillon region, with an estimated 250,000 inhabitants, and is an exciting, vibrant and animated city with a young university population.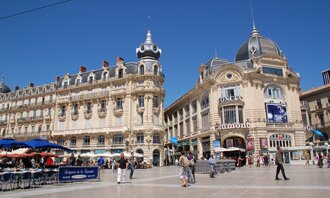 Montpellier has a rich culture with a thousand years of history and an exceptionally well preserved medieval heritage. It boasts numerous green spaces brimming with cultural activities and events throughout the year.
Montpellier is just minutes away from some wonderful mediterranean beaches. It really is the ideal destination for a French language and culture experience in the South of France; after all It has over 300 days of sunshine per year!
Varied not only in terms of heritage, Montpellier is also surprising in its diversity and harmony that exists between the juxtaposition of the modern and historic. The city offers a unique blend of attractions from historical points of interest to the latest events in electronic dance culture. It goes without saying that the gastronomy of Montpellier reflects a perfect picture of the city and its surroundings with a unique mix of regional products from the sea and land.
IEF Montpellier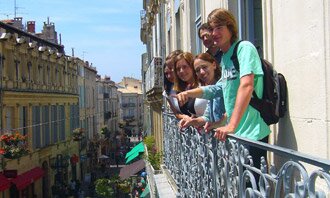 Our partner school IEF is situated in the heart of Montpellier's pedestrianised historic city centre with local access to all of the shops, museums, restaurants and amenities.
Accredited by these organisations
:
ICEF
,
English UK