Norwich, UK
This is an area of England that has the most beautiful coastline and inland lakes and yet it is one of the least populated. There are excellent train services to London which is about two hours away.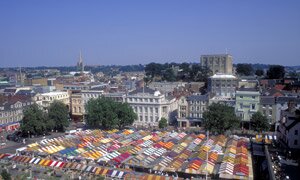 The East of England Tourist Board describe Norwich thus:
"Medieval lanes and alleys, more medieval parish churches than any other city in northern Europe, two cathedrals, a Norman castle which now houses the city museum, beautiful eighteenth century architecture, great shopping, eating out and entertainment, situated on the River Wensum and closely connected with the Broads in both history and spirit. It's a city with something for nearly everyone, but it still has the feel of an overgrown market town - maybe because it has a permanent market, open every day except Sunday."
The tourist boards' description says it all but we would like to add that we think this is what makes studying in this region so special.
INTO University of East Anglia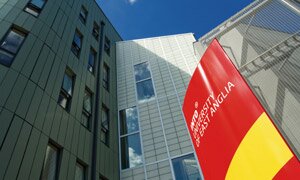 The school specialises in helping international students prepare for university success at a choice of leading UK universities. The school is located on the University of East Anglia campus in Norwich.
Accredited by these organisations
:
ICEF
,
English UK