San Francisco, USA
We think San Francisco has so much to offer. Not least the warm welcome you are guaranteed as a visitor wherever you go in San Francisco. It speaks volumes for this great city. It is a perfect city for students – vibrant, electric, sunny, young, and relaxed.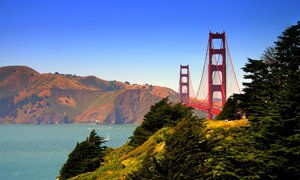 "Snuggled on a forty six-square-mile tip of land between San Francisco Bay and the Pacific Ocean, San Francisco is a relatively small city of about 750,000 residents. San Franciscans cherish the city, partly for the same reasons so many holiday travellers do, the proximity of the bay and its pleasures, vast array of attractions, rows of Victorian homes clinging precariously to the hillsides, the sun setting behind the Golden Gate Bridge.
Long-time locals know San Francisco's attraction goes much deeper, from the diversity of its neighbourhoods and residents to the city's progressive free spirit. San Francisco's charms are great and small. You wouldn't want to miss Golden Gate Park, the Palace of Fine Arts, the Golden Gate Bridge, or a cable-car ride over Nob Hill during your getaway. "
Courtesy Discover America – www.discoveramerica.com
We think that San Francisco is a great place to learn English as well.
Embassy San Francisco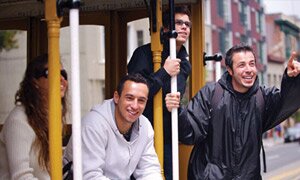 Study in the heart of San Francisco! The Embassy school is located right next to the Powell Street BART/Muni station, the hub of all public transportation in San Francisco.
Accredited by these organisations
:
ICEF
,
English UK