Sydney, Australia
Is Sydney for me? What a question – The answer has to be Yes! Yes! Yes!
Who could not want to visit one of the world's most wonderful cities? The outstanding Australian Tourist Board website suggests the following for a visitor to Sydney:
"Soak up Sydney's gorgeous harbour, seductive outdoor lifestyle and great natural beauty. Kayak under the Sydney Harbour Bridge or wave at the Opera House as you ride a ferry across the harbour to Manly. Learn to surf at Bondi Beach or swim in the calm waters of Coogee. Lose yourself in the cobblestone cul-de-sacs of The Rocks or in the markets, boutiques, cafes and pubs of Paddington. As well as a world-famous harbour and more than 70 sparkling beaches, Sydney offers fabulous food, festivals and 24-7 fun."
We simply want to add that this is a wonderful, magical, cosmopolitan, iconic city with a fabulous climate. Enough said! All that is left is to book yourself on a language course.
English in Sydney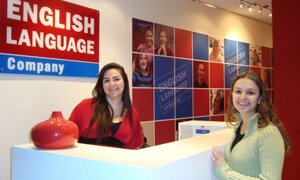 Voted Star English Language School Southern Hemisphere in 2013, 2012, 2011, 2009 and 2007 and shortlisted for the same award in 2008 and 2010, English Language Company is one of the best known English schools in Australia with students from over 35 countries.
Embassy Sydney
You'll find the Embassy Sydney School in Darlinghurst, a lively central area packed with restaurants, shops, nightclubs, museums and parks. It's only a short distance to downtown and the most famous sights of Sydney: the Opera House, Harbour Bridge, Sydney Tower, and the Botanic Gardens.
Accredited by these organisations
:
ICEF
,
English UK