Victoria, Canada
Victoria is a jewel of a city in Western Canada. It is a wonderful place to live and study and relax and think and enjoy and be happy!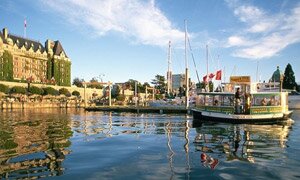 The official Canadian Tourism website, http://uk.canada.travel/, describes the picturesque capital city of Victoria thus:
"British Columbia's capital city blends its British colonial history with a funky, west-coast fashion-and-arts vibe. Find European boutiques in charming Trounce Alley. Explore Antique Row along Fort Street; visit art galleries and designers' studios throughout the downtown core. In colourful Bastion Square, mingle among street vendors and artisans. Walk under the Gate of Harmonious Interest to enter the oldest Chinatown in Canada.
Stay for dim sum and to shop for curios down Fan Tan Alley, once the site of the city's infamous opium dens and gambling houses. Visit world-famous Butchart Gardens for its glorious sunken gardens and blue Himalayan poppies. Take a Vancouver Island winery tour or visit towering Craigdarroch and Hatley castles. In the summer, watch a symphony in the harbour, take a horse-drawn carriage ride, or meet people from around the world simply out and about on the city's popular seawall stroll."
Sounds great doesn't it? Well we think it is a fantastic place and we are convinced that you will too. What are you waiting for??
Embassy Victoria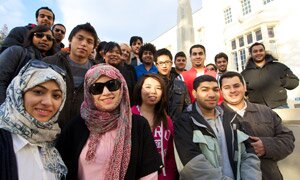 Our partner school in Victoria school is one of our real favourites. It is a really outstanding school in one of Canada's nicest cities. In fact Victoria is a top tourist destination and is known as Canada's garden city and capital of cycling.
Accredited by these organisations
:
ICEF
,
English UK