Anglo Continental
:
Bournemouth
Anglo-Continental describes itself as "one of the world's leading English language teaching organisations." At gostudylink we agree wholeheartedly with those comments.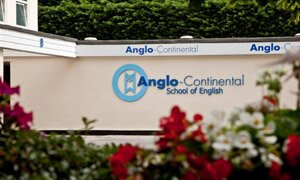 Our price promise
If you find a course at this school cheaper elsewhere, we will match the price and give you a £50 voucher when you book*.
*Applies only to like-for-like dates at the same school on the same course for the same duration.
Anglo Continental's school was founded in the 1950's and was one of the first language schools in the UK to be formally recognised by the then British Ministry of Education. Anglo's drive to maintain excellence has continued ever since. Like all the UK based English schools featured by us, Anglo Continental's courses are regularly inspected and accredited by the British Council.
Overview
Our partner, Anglo-Continental is a member of RALSA. The primary objectives of all RALSA schools are to offer quality English language tuition to international students in safe, secure and professionally accredited institutes. The school itself is in an excellent location in Bournemouth.
Why choose this school?
State of the art teaching facilities and classrooms
One site campus
Lecture hall an auditorium
Large library
Large Language laboratory
Restaurant serving international cuisine
Extensive gardens
Social programme
The school offers students a wide selection of activities and excursions to choose from throughout the year. Activites include the English Club as well as a range of sports.
At week ends students can visit such places as famous cities like London, Oxford, Cambridge, Canterbury, Brighton, Winchester, Salisbury, Stratford-upon-Avon and Bath.
Also on offer are such things as shopping in London, tours of the Tower of London and a ride on the London Eye as well as visits to the famous waxworks at Madame Tussaud's and evenings at some of the very best West End Shows.
There is a charge for excursions and some activities. Others are complimentary. Check with the Student Affairs office on arrival.
Accredited by these organisations
:
ICEF
,
English UK