BEET
:
Bournemouth
We think that the BEET school in Bournemouth is outstandingly good in every respect. It is a private school run with real flair and vision and has gained an outstanding reputation for its innovative teaching methods, attention to detail and its use of the very latest classroom teaching techniques.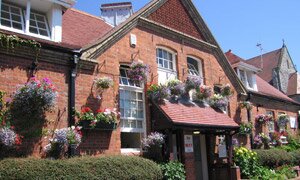 Our price promise
If you find a course at this school cheaper elsewhere, we will match the price and give you a £50 voucher when you book*.
*Applies only to like-for-like dates at the same school on the same course for the same duration.
The school itself is located in a quiet residential area of Bournemouth close to shops and amenities and a short bus ride away from the centre of Bournemouth. It is a school in our opinion that not only continually strives for excellence but regularly exceeds student expectations. BEET offer a large number of courses from General English programmes to tailor-made programmes for businessmen and industrialists and entrepreneurs. The school building is a fine example of Victorian architecture.
Why choose this school?
Outstanding reputation
Pleasant location
Modern classrooms - all with interactive whiteboards
All teachers have Teaching certificates or Diplomas
University counselling centre
Excellent student restaurant with a choice of home made hot and cold food
Library and book shop
Computer rooms
Student chill out zones
Social programme
The school offers a very comprehensive programme of evening activities and Saturday excursions, typically these will include such things as two lectures a week on British culture, for example history and institutions, literature, poetry, pop and folk songs, social life, sport and politics.
One evening a week featuring classic English cinema and perhaps one evening a week of various other social activities such as quizzes, music, social evenings and even understanding British dancing.
Excursions
The school offers students the opportunity to choose from a range of Saturday excursions accompanied by staff to places like London, Bath, Oxford, Salisbury and Stonehenge.
NOTE: Evening activities in the school are normally included in the cost of your course. Visits and excursions outside of the school usually incur a small fee.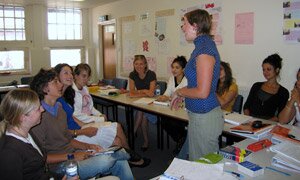 Student life
Tours, opinions and insights into life at this school.
BEET is not just a language school, it is a place where you can meet a lot of friends from various parts of the world. Also, BEET has amazing excursions and evening activities.

Marko,

Russia
Accredited by these organisations
:
ICEF
,
English UK