Bell Cambridge
The Bell language school in Cambridge is in a campus style setting, up a leafy lane, a short distance from the centre of Cambridge. Walking up the drive you to the main building of the school you get the feeling you are walking along the drive of a home belonging to a rich Lord or Lady.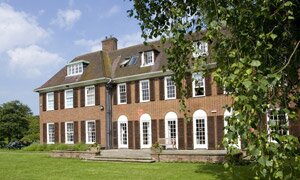 Our price promise
If you find a course at this school cheaper elsewhere, we will match the price and give you a £50 voucher when you book*.
*Applies only to like-for-like dates at the same school on the same course for the same duration.
The school is set in the most beautiful grounds surrounded by trees , fields and lush gardens. It is a haven of beauty which in our opinion simply encourages and enhances your learning experience. The gostudylink team visited the Bell school on a glorious sunny day recently and students were relaxing and studying in the gardens and enjoying the beautiful environment. It was quite obvious to us that students here get the very best of English language teaching combined with a learning and leisure experience that other schools can only dream about offering.
Overview
Bell delivers on every level, socially, educationally and environmentally. There has been huge investment in modernising classrooms and offering students the very best facilities. This school is certainly not the cheapest school that we feature but in our opinion it is one of the very best, matched by almost no one else. If you want to learn English in a city with centuries of heritage at a school that cares passionately about it students and their needs and has the most excellent facilities- this is the school you have to choose. Yes it is a bit more expensive than some others, but it is without doubt worth it.
Why choose this school?
30 attractive, well-equipped classrooms
A large contemporary study centre with over 10,000 books and self-study aids, the latest magazines and journals and DVD players with over 800 films to choose from. Open six days a week, including Sundays. Staff are always available to help you with any queries
A multimedia centre with over 30 PCs
A dedicated University Foundation Programme resource area
Attractive student lounge with piano and daily newspapers
Free internet and Wi-Fi access
Higher Education Advisory Service
Large restaurant with indoor and outdoor dining
Extensive range of outdoor sports facilities, including: a football pitch, tennis, basketball and volleyball courts
Modern sports pavilion with a pool table, table-tennis and wide-screen TV.
Social programme
Home to the historic and world-famous University of Cambridge, the city's streets are lined with beautiful old colleges, many dating back to the thirteenth century.
These days, the city still has a lively student population and it's a vibrant and cosmopolitan place to live with a large selection of museums, galleries, restaurants and entertainment on offer. Experience a classic English city and an 800 year old centre of learning as you study with Bell to achieve your own academic goals.
As part of your overall package with Bell you receive two free trips every two weeks and some of these will be to destinations around the UK, such as London, Oxford, Bath and Edinburgh.
If you'd like to explore further, the Bell Social Programme Organisers will be happy to help. We don't know any other school that offers such an extensive range of complimentary trips. But as Bell say 'It is all part of the Bell Experience' and in our opinion it is just another great reason to choose a Bell language course.
Student life
Tours, opinions and insights into life at this school.
Bell has helped me to improve my language, because when I came here I had zero English. I have also met a lot of friends from other countries.

Ahmed,

Libya
Accredited by these organisations
:
ICEF
,
English UK