INTO, Exeter
You can expect a friendly and welcoming atmosphere at the INTO Exeter Centre. The centre has more than 100 well qualified members of staff, who are experienced in working with international students both in the UK and overseas.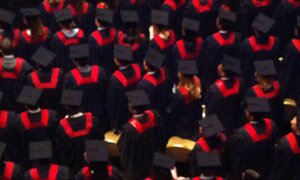 Our price promise
If you find a course at this school cheaper elsewhere, we will match the price and give you a £50 voucher when you book*.
*Applies only to like-for-like dates at the same school on the same course for the same duration.
We find the staff go out of their way to be helpful and make you feel welcome. They will do everything to ensure you make the most of your time at INTO Exeter and achieve your study goals. INTO has invested more in study centres than anyone in the sector, which means that they offer not only the best teachers, but also the best facilities. INTO University of Exeter's is no exception.
Overview
The INTO University of Exeter's newly opened study centre is a stylish, modern building, boasting state-of-the-art IT facilities throughout, multimedia centres, a science laboratory and more.
All facilities at the school were designed with the unique needs of international students in mind, and help create a learning environment second to none.
There are a variety of teaching spaces at the on campus INTO centre which cater to different lesson plans and facilitate university-style teaching.
Classes may take the form of lectures, practical sessions, seminars, tutorials, and supported self-study and e-learning. There are also two multimedia centres for class or personal use.
Why choose this university?
Multi-purpose classrooms

Excellent sports and recreational facilities
Multi national student base
Lecture theatre
State-of-the-art IT facilities
Interactive whiteboards
Access to university facilities
Highly qualified teachers
Language laboratories
Cafeteria
Pathway and Foundation courses to degree and Masters programmes at Exeter university
On campus at Exeter University
In the top 1% of all universities worldwide
Accredited by these organisations
:
ICEF
,
English UK